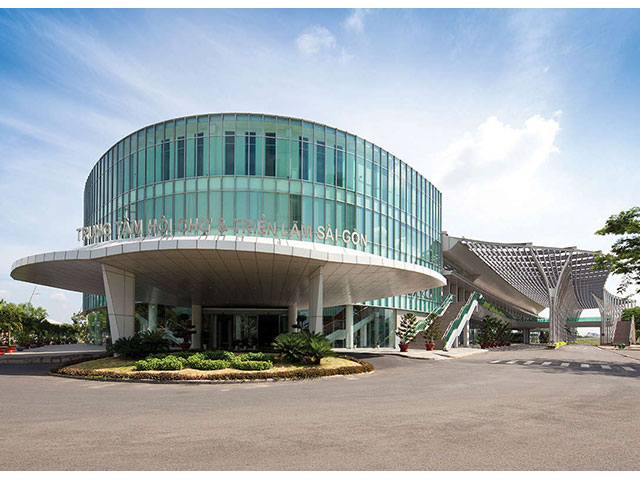 Venue
SECC locates at the heart of Phu My Hung New City whose design won The Best Urban Design Award from American Institute of Architect in 1997. This new urban development has been recognizing as the best model for omen developments in Vietnam. The attractive sceneries from nature harmonize with the artificial architectures. Embraces entirely in the separates eco-system of gardens, public parks and the Crescent Lake, SECC is beneficial from the pure environment and natural beauty. Besides, the specific characteristics of each hotel, services apartments, shopping malls. restaurants. bars. spas. etc. contribute to build the multifaceted image of the area. Private but not isolated. SECC draws a closed uneven circular shape while strolling through the edge of the property. The entire estate is bordered by 4 busy streets filled with bundle of office buildings, authority agencies, hospitals, schools, etc. and highly accessed by containers.
◆ The desirable spot
The first and the most modern exhibition halls in Vietnam have the steel structure of 76-meter span covered by Kalzip roof system - full length tapered aluminum sheet. With an open surface of column-free, nothing to hold back the creativity for organizers, no vision limitation for exhibitors and visitors. The spacious Exhibition Hall A in conjunction with the impressive Exhibition Hall B stretch across 18,000 sqm where 950 standard booths are neatly settled. The infrastructure of the exhibition halls are intentionally tailored for organizing large-scale events. The heavy machinery shows are supported by the loading capacity of the hall floor at 5,000 kg/sqm. The great loading bay is affordable for the huge quantity of exhibits at consumer fairs.