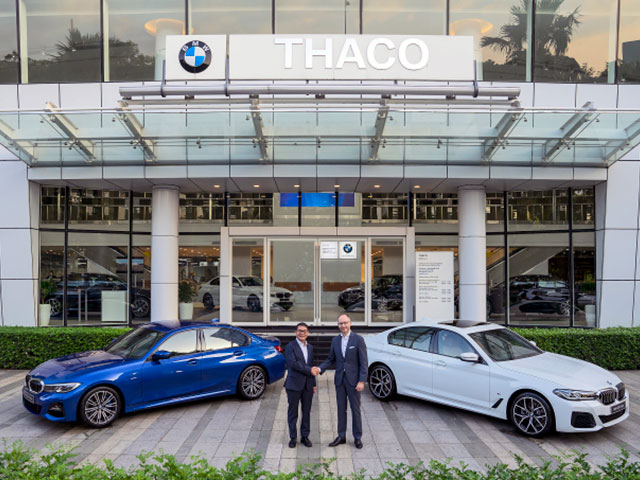 Thaco will assemble 4 BMW models in Vietnam
2022-12-07
BMW AG Group (Germany) has confirmed that its partner Truong Hai (Thaco) assembles series 3, series 5, X3, X5 in Vietnam.

On December 5, BMW AG announced with its partner Thaco to localize many German car models in Vietnam.

"The Vietnamese market has long-term growth potential and we are happy with the decision to join Thaco in assembling series 3, series 5, X3, X5. BMW also wants to bring Vietnamese customers good BMWs. proud to be produced right in Vietnam", the BMW statement reads.

Also in this statement, Mr. Tran Ba Duong, Chairman of Thaco said it is an honor that BMW is the next brand to be assembled at the company's factory in Chu Lai Industrial Park, Quang Nam. This company is assembling and distributing cars of popular brands such as Kia, Mazda, and Peugeot.

Although confirming the cooperation and assembly of BMW cars, neither the German company nor Thaco clearly stated when to start operating the line or when to sell commercial products. Thaco has so far not had any official information about assembled BMW cars. However, the 3 series test runs have appeared at the company's factory in Chu Lai and its showroom has also displayed this model.

Sales staff began to inform customers about the price of the standard BMW 320i Sport Line version of about VND 1.4 billion, but the production life of 2021 and 2023 of the latest generation can be from more than VND 1.6 billion.

Vietnam is the sixth market in Asia to assemble BMW cars. Two factories in India and Thailand are invested by BMW AG, the factory in China is in the form of a joint venture, the factory in Malaysia and Indonesia is invested by a partner (similar to Vietnam).

According to an industry expert, the fact that BMW allows Thaco to assemble vehicles in Vietnam despite its relatively low sales, less than 2,000 vehicles per year, shows that the German company has long-term business goals and realizes the potential of its partners. may develop in the coming years. Besides, the price of BMW cars can be reduced compared to today, making it easier to reach customers.
Back