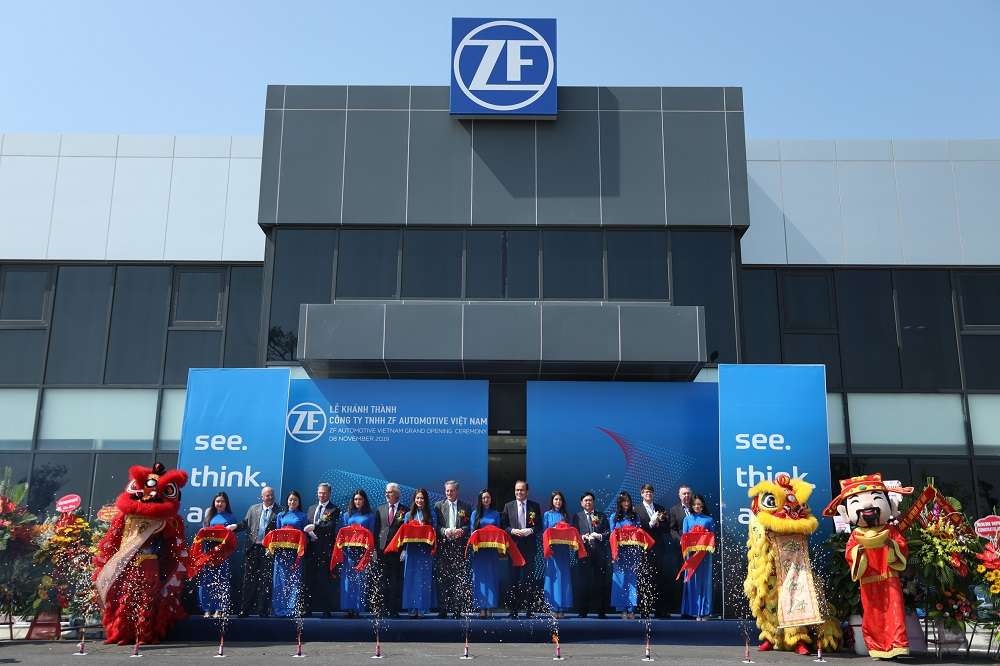 ZF opens its first plant in Vietnam
2019-11-11
New Delhi: ZF has opened its first plant in Hai Phong, Vietnam That will produce chassis modules for the local automotive manufacturers, claims the auto component maker in a release.

ZF also says that this plant will help the brand in its strategy to become one of the fastest-growing automotive markets in South East Asia.

Located in Vinfast's 70-ha Supplier Park of Vinfast Manufacturing Automobile and E-scooter Plant on the Cat Hai Island, ZF has invested more than 25 million Euro in the facility.

As Zf says, the Vietnamese car industry is one of the fastest-growing in South East Asia. With its Hai Phong site, ZF takes its first local step into this market, following the demand of a new customer, Vinfast, which was founded in 2017 as the first Vietnamese automotive manufacturer and relies on ZF as one of its main chassis technology suppliers.

Michael Hankel, Member of the ZF Board of Management, said, "This cooperation offers ZF the unique opportunity to get in on the ground floor of a new market. We are proud to embark on this journey together with Vinfast right here in Hai Phong."

Peter Holdmann, Head of ZF's Chassis Technology Division, said, "With the plant in Hai Phong we add another highly efficient chassis module assembly plant to our global business network. This underlines the market leadership we have reached for chassis just-in-time deliveries globally. The ability to set up assembly plants in very close proximity to our customer's operations at every place on earth is a must for just-in-time deliveries and clear core competence of our business."
Back